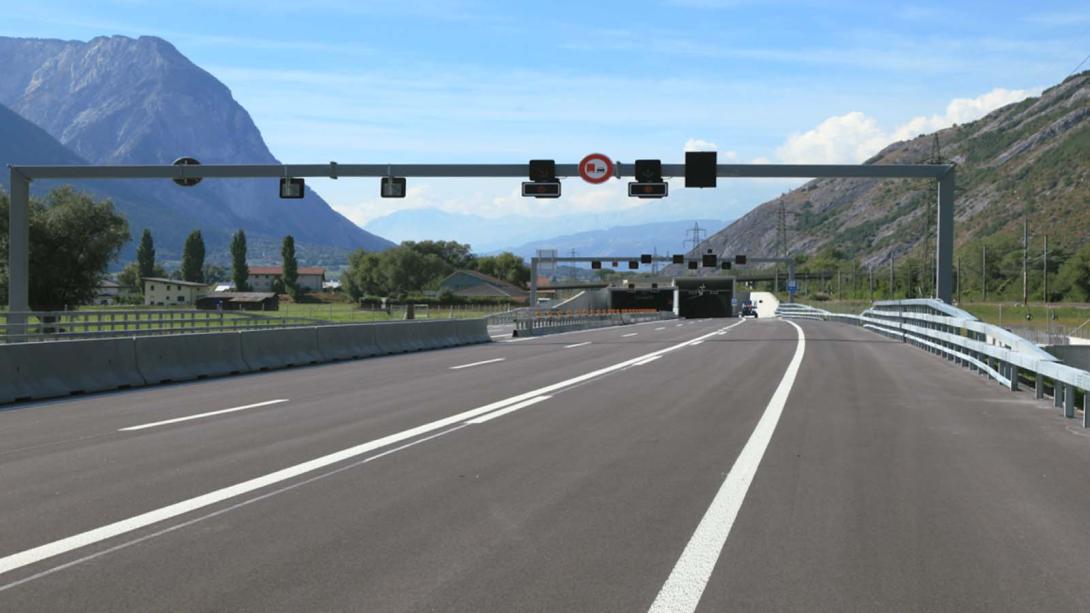 Superordinate control system A9 Valais (CH)
Free travel in the Valais - thanks to Bergauer
Although fully autonomous driving is still far in the future, Bergauer AG is already working on the intelligent networking of road traffic. The prime example of such a project is the superordinate traffic guidance system on the main artery of the Valais - the A9 freeway.
On behalf of the Swiss Office for National Roads, Bergauer AG renewed the existing traffic guidance system on the A9. By successfully integrating old, existing systems with new road sections and harmonizing the entire system visualization, a homogeneous superordinate guidance system was created. The new system enables smart monitoring, regulation and smooth guidance of traffic on the entire cantonal and national road network with a total of 25 tunnel systems.


The innovative control system for tunnel infrastructures
Das neue technische Leitsystem MyTunnel zeichnet sich aus durch:
2 new control centers,
22 section computers,
the integration of around 200 PLC system controllers for all of the 25 tunnel sections
as well as regional traffic control in the canton of Valais with control of all variable message signs (prismatic) and variable text displays (LED RGB).


A groundbreaking concept
On the one hand, the superordinate guidance system serves to direct traffic on the national and cantonal roads of the entire canton, while on the other hand, all technical infrastructures can be monitored and operationally optimized. In addition, preventive measures have been established to prevent system failures, which significantly increase the service life of the technical infrastructure.
With the help of dynamic intervention management, on-call services can react quickly to disruptions and incidents, making the roads in the canton of Valais even safer.


Key Facts
Project duration: 2016 to 2019
Challenge: Complete overhaul of the higher-level control system, harmonization of the entire system visualizations and integration of the existing systems
Services: Planning and execution
Technology: MyTunnel - technical control system